Just about anything you can think of can be infused with cannabis and now bath soaks are one of those things. According to the Colorado-based manufacturer this 'hash bath' will do more than just reduce stress.
This bath soak is by Mary Jane's Medicinals and is called 'Heavenly Hash Bath.' It was created by blending together cannabis leaves, chamomile, peppermint, grape seed oil, Dead Sea salt, Epsom salt, and lavender. Dahlia Mertens runs this company and has a deep passion for all things holistic.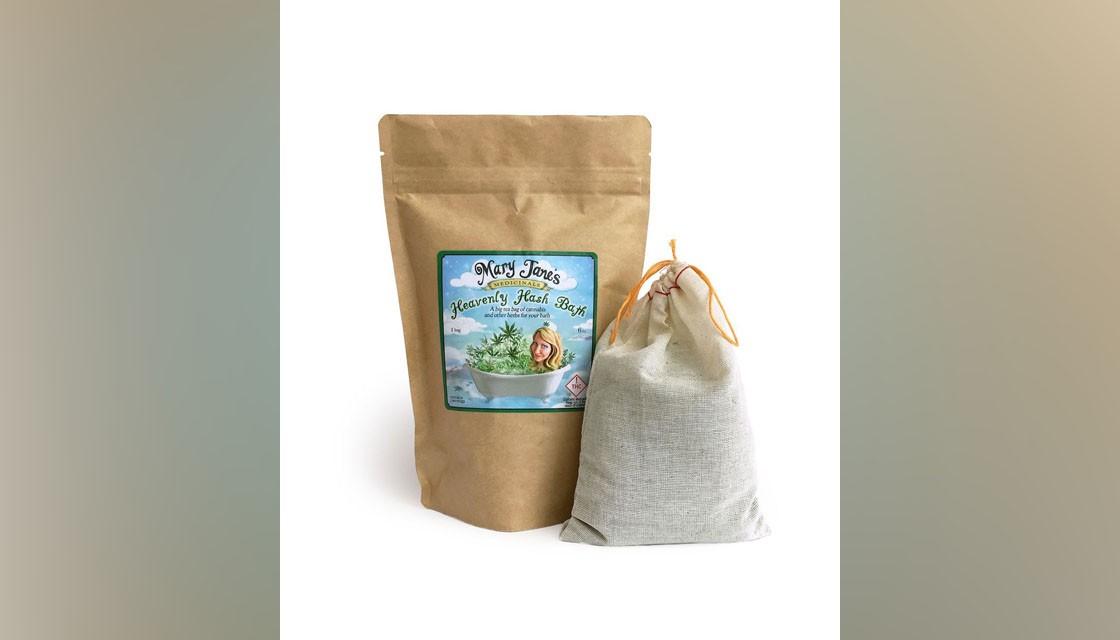 During an interview with PopSugar, Mertens said as follows about her product:
"The Hash Bath is a wonderful product for relieving anxiety. That is probably our most effective product for treatment of stress, anxiety, and hypertension. Personally, I apply our lotion to my entire body after my evening shower and I find that also really helps me unwind after a stressful day and allows me to sleep more soundly. Smoking or vaping a little cannabis before application of the products seems to boost up the efficacy too — the cannabinoids applied to the surface of the skin interact with the ingested cannabinoids. I experience a subtle-but-pleasant tingling sensation when I combine smoking cannabis with application of the topicals. Applying the salve to the base of the feet is another way to systemically treat your body for stress. There are so many receptors on the soles of the feet that I have found this to be effective."
"Learning about how the plant works with our bodies and the incredible amount of healing potential it can provide for human health is incredibly exciting for me. There has been so much propaganda and misinformation concerning cannabis fed to us over the years that it is very refreshing and eye-opening to learn the truth about what this plant can do for our health. Seeing people replace their opioid regimens with cannabis is rewarding because cannabis is so much safer and less toxic than most of the pharmaceuticals we are prescribed and cannabis treatments are proving to be as effective or more so than a lot of our Western medicine approaches."
Merten's company also makes a number of other products ranging from lip balm to massage oil. They also include some testimonials on their website that are quite mindblowing, to say the least. The power of cannabis is something that we should not deny, it can do great things.
It seems they produce some of the most high-quality cannabis-infused products on the market. Would you take a cannabis-infused bath? I know I would.